Beginning Stages:
Love from Lara Metz Nutrition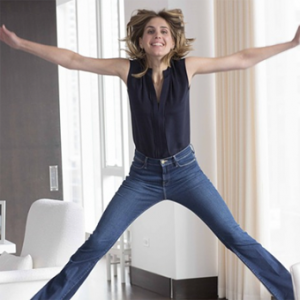 Beyond. I am beyond excited to open the doors to Lara Metz Nutrition. It has been my lifelong dream to start my own business and I cannot wait to share my love and passion for food and wellness with you. While my vision for this practice has been evolving for years, a window of opportunity cracked open in early February and by March 1 of this year, my dream team was in place, offices were furnished and the doors had opened. You have to come in and see it for yourself, so you can say you remember Lara Metz Nutrition when…
The mission of Lara Metz Nutrition is to personalize each and every nutrition plan in a way that honors each client's lifestyle, food preferences, goals and health. Our work is proactive, empowering, positive, empathic and supportive. All of the dietitians here love food and believe every client can have a healthy (or at a bare minimum healthier!) relationship with the food they eat. We're aiming high. We want to share our passion for food, eating, wellness and messages for health with the world.
At Lara Metz Nutrition, we're looking to redefine the meaning of nutrition. Success is not measured solely by a number on a scale, but through energy, wellbeing and fitness. We anchor this belief with food, teaching clients not only what, when and why to eat, but also renewing perspectives and mindsets to honor the pleasure and importance of eating well. The best compliment we can get is that a client no longer needs us, because they have the tools, mindset and ability to do their wellness work independently.
I am so grateful to have a rock solid foundation of knowledge and support as well as unbelievable resources at my fingertips, thanks to my evolved beginnings with Keri Glassman at Nutritious Life, where my friend became my mentor and I experienced a truly rich professional start. I couldn't open my practice without the dream team of dietitians who work with me, the loving support of my family and a sense of humor that has already come in handy (I lost the key to my locked file cabinet the first week!).
I'm so grateful for your comments and feedback. Please follow me on Facebook, Twitter and Instagram!